NEW REPORTS FROM 7 KEY STATES SHOW HOW CONGRESSIONAL ACTION ON TRANSIT FUNDING WILL LEAD TO ECONOMIC OPPORTUNITY
A series of reports released today by Just Strategy and the National Campaign for Transit Justice show that if Congress acts this summer to fully fund public transit—including operational funds—states and cities would see significant economic and environmental benefits.
There are reports for:
The before and after maps below illustrate what a 40 percent increase in service could look like in Denver (focusing on routes with all-day frequent service, as frequent service is the most important driver of increased access to opportunity).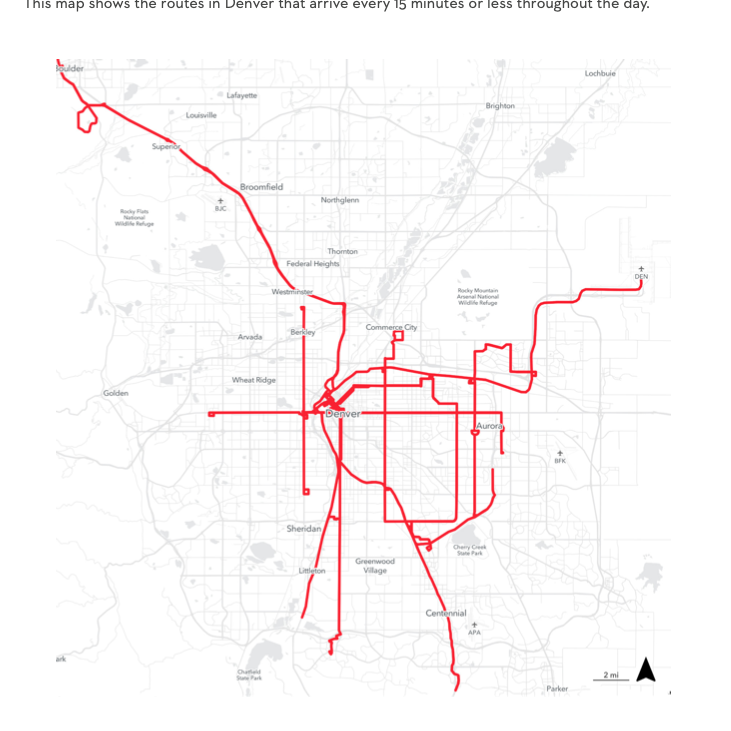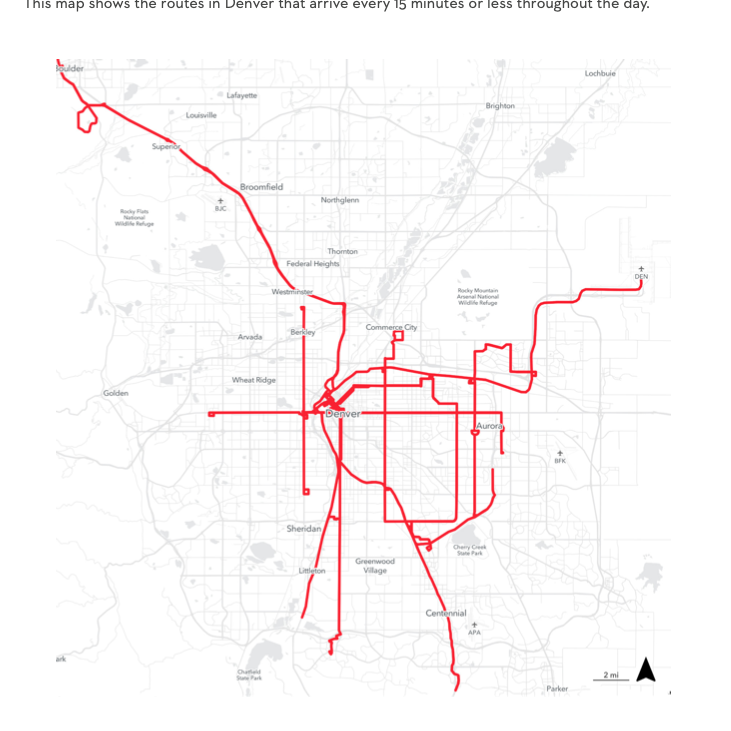 Buses and trains mean mobility, opportunity, and freedom. For this reason, public transit historically has been at the center of civil rights efforts. Yet the work of building equitable public transit is far from over, as evidenced by the persistent neglect of bus systems around the country.
For more than forty years, federal transportation funding has been out of balance, with only a small share going to public transit. Congress now has an opportunity to make a historic investment in public transit, including funding to put more buses on the road and more trains on the tracks. With $20 billion in annual transit services funding, Congress can help reduce wait times, increase bus and train frequency, expand service, promote racial justice, and tackle climate change.
Today's reports show how this funding will boost transit service. For example, a more robust federal investment would spur service increases in metropolitan regions in seven states:
Up to 107% in Michigan
Up to 105% in Ohio
Up to 99% in Pennsylvania
Up to 175% in Florida
Up to 184% in North Carolina
Media Contact: Doug Gordon at doug@upshiftstrategies.com